Check The Latest Events
PARTNERING FOR SUCCESS & ACCESS TO CAPITAL Seminar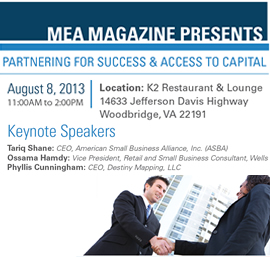 This event will include Business Card Exchange, Networking Reception and Mix and mingle with business's and organizations. Light refreshments served.
25 Influential Women In Business - Making a Difference Awards Luncheon 2013.
This event will present the opportunity to network and create new partnerships. The men and women being honored are business leaders who are doing business nationally or internationally; empowering communities around the world and shaping our economic future.
Awards Gala Nomination Entry »
7th Annual HBCU Career Development Marketplace.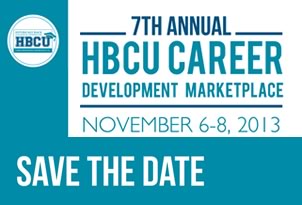 This event was founded and initiated to inform and educate soon to be HBCU graduates about building successful careers in corporate America. An inspirational event that is enhanced through the involvement of prominent HBCU alumni, the conference provides students a series of workshops, meetings, and networking opportunities where they can gain solid skills and first-hand knowledge about beginning their careers.